Porcelain Veneers in Sydney
Get Straighter, Whiter Teeth
Porcelain Veneers in Sydney
Get Straighter, Whiter Teeth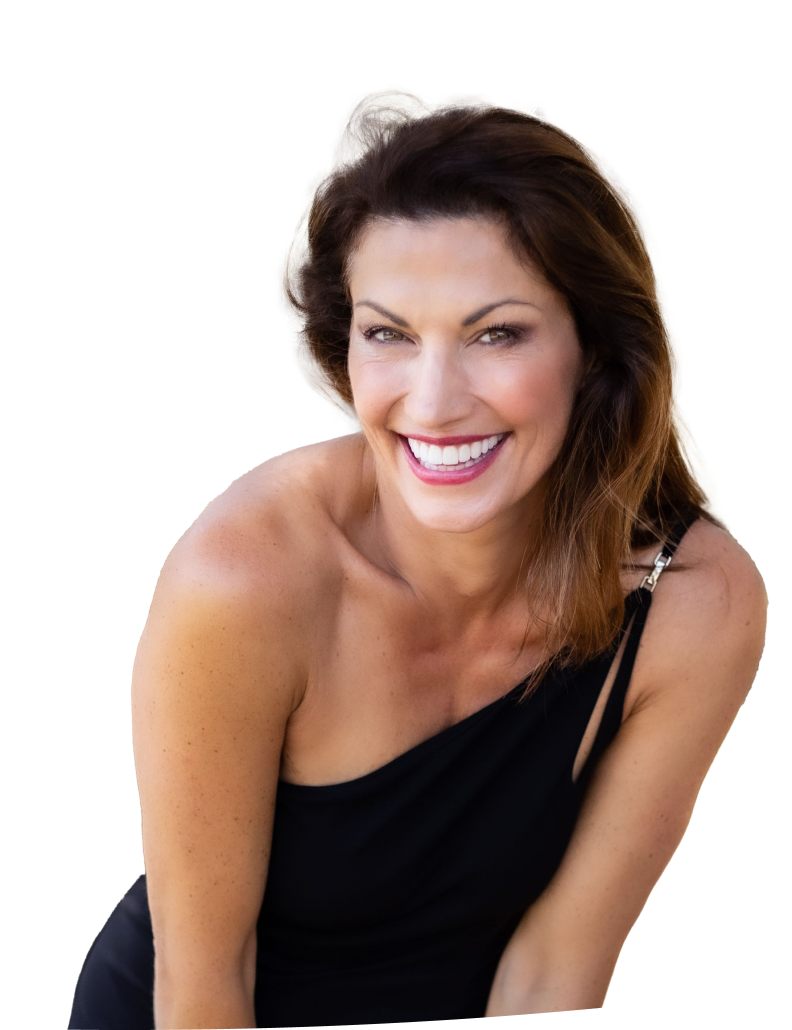 Dental veneers are an excellent solution for those looking to improve their smile's appearance.
Veneers are thin, custom-made shells designed to cover the front surface of your teeth. They are made from porcelain, a durable, long-lasting material resembling tooth enamel.
They can be used to correct stained or discoloured teeth, close gaps between teeth, and even change the shape or size of teeth and can be customized to match the colour, shape, and size of your natural teeth.
The result is a smile that looks beautiful and natural.
If you are considering porcelain veneers, consult a qualified dentist who can assess your needs and determine if veneers are the right solution.
Porcelain veneers are a popular cosmetic dental treatment that can give you a Hollywood smile. But what are they and why should you consider them?
Improved Tooth Appearance
If you are unsatisfied with the appearance of your teeth, porcelain veneers may be an excellent solution. Veneers can alter the color, shape, size, or length of your teeth.
Durability
Porcelain veneers are comprised of porcelain, a robust and durable material that can last for many years with proper care. Veneers are also stain-resistant, which means they will not yellow with time.
Improved Oral Health
Because porcelain veneers are attached to your teeth, they can assist to protect them from damage and decay.
Minimally Invasive
Unlike other cosmetic dentistry, porcelain veneers do not necessitate considerable tooth preparation. Most of the time, only a small amount of enamel is removed to place the veneers. Thus the process is minimally invasive as opposed to dental crowns
What does the process look like?
INITIAL PRESENTATION
Patient has this work completed in the practice some 15 years ago. However with time the restorations required revisiting.
DIAGNOSIS
Unacceptable tooth an gum display, assymetry and narrow upper arch: creating an aesthetic disturbance.
DIAGNOSTIC MOCK UP
Diagnostic: mock-up & assessment. Finalise degree of gum and tooth showing during smile & speech dynamics, maxillary arch form & smile width. We tested the diagnostic mock up for patient acceptance that guided for final desired aesthetic outcome.
TREATMENT
Following with discussion of all risks and treatment modalities with our patient that included No treatment: this is not an option as the restorations are failing and affecting aesthetics Repair existing restorations and gum lift: this is a temporary measure and not accepted by the patient Gum lift & porcelain veneers: best long-term solution, Fixed option: accepted by the patient.
PROCEDURE & RESULTS
Diagnostic: mock-up & assessment. Finalise degree of gum and tooth showing during smile & speech dynamics, maxillary arch form & smile width. Removal of existing composite veneers & gum lift Impressions for porcelain veneers. Issue the porcelain veneers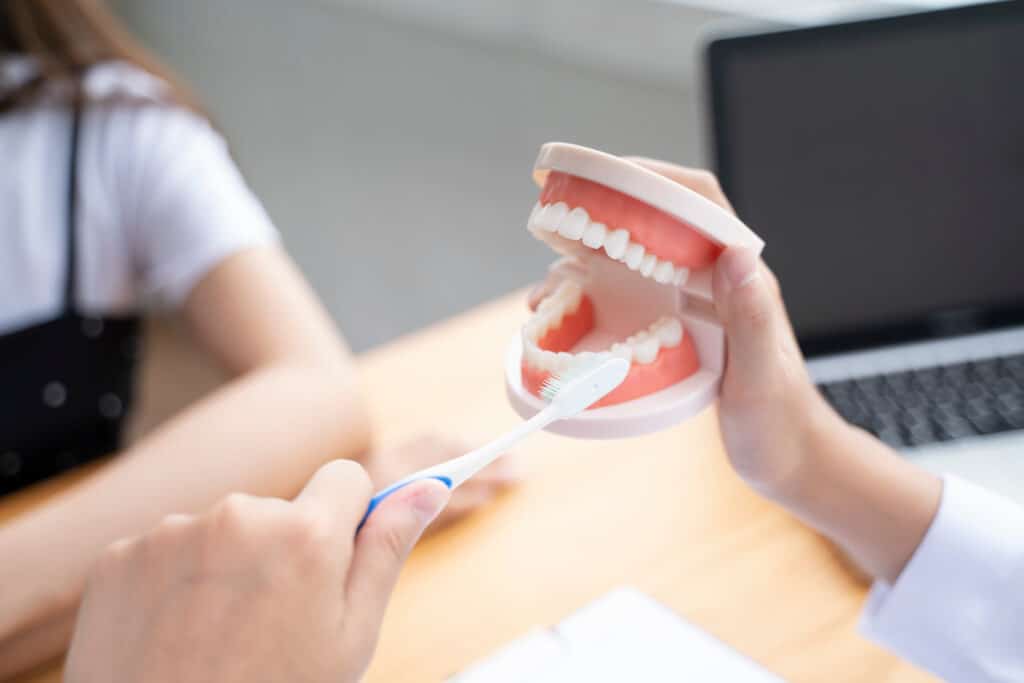 Porcelain veneers require similar maintenance as real teeth. Below are some pointers to keep your veneers in good condition:
Regular tooth brushing and flossing: Use fluoride toothpaste and clean your teeth at least twice a day with a soft-bristled toothbrush. Additionally, floss daily to get rid of food particles and debris between your teeth and veneers.


Avoid firm and crunchy foods: they can damage or chip your veneers, including ice, popcorn, and hard candies.


Wear a mouthguard: If you participate in sports or grind your teeth at night, you should wear a mouthguard to protect your veneers.


Avoid excessive biting: Avoid biting on hard things such as pens, pencils, or fingernails with your veneers. Avoid using your veneers to open bottle tops as well. This can cause chipping, cracking, and damage to your veneers.


Visit your dentist in a regular basis: Regular dental check-ups and cleanings can help keep your veneers in good shape. Your dentist can also inspect your veneers for signs of damage or wear and repair them if necessary.